COLLINS BUS CORPORATION



THE FIRST SMALL SCHOOL BUS
Over 35 years ago, while working for a Kansas school bus dealer, Don Collins, Sr., saw a definite need for a smaller bus to solve the problems of the small rural communities in his area. As a result of this vision, the first small school bus (under 10,000 GVW) was born. (See Photo at Right)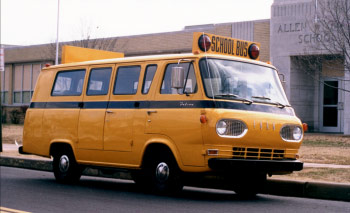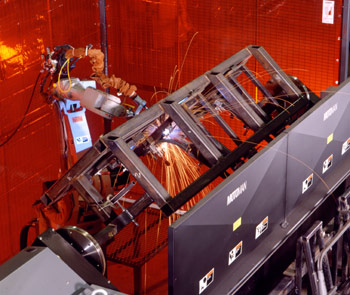 THE LEADER IN INNOVATION
From one of the very first wheelchair lifts, to the exclusive dash-mounted school bus control panel, Collins Bus has always lead the industry with innovations that enhance safety, reliability, and economy. In an on-going effort to increase the quality and efficiency of our products, Collins Bus Corporation utilizes state-of-the-art robotic welding equipment.

THE SMALL SCHOOL BUS COMPANY
For 35 years, we've concentrated our efforts on one product line. That has made us the small school bus company. For more information on any of our vehicles, call 1-800-533-1850 today. It's the most important call you could make.