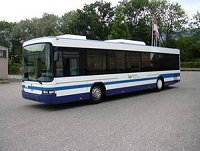 HESS manufactures diesel buses in varying lengths from 10.1 m to 18.75 m. Various chassis are used. You can find HESS vehicles in use with many passenger transport operators, both large and small. Comfort, styling and safety, as well as ease of maintenance, are characteristic features of our vehicles.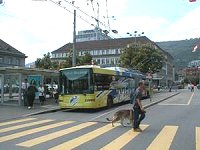 HESS manufactures non-articulated (solo) as well as articulated trolleybuses for the home and international market. Based on our own chassis as well as those of other makes, our comfortab-le trolleybuses are running in various Swiss cities. With the CO-Bolt« system these trolleybuses have the very best long-life features; they have after all been operating for 20 to 30 years now.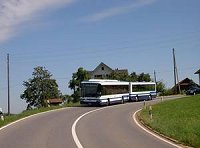 Bus passenger trailers are experiencing some-thing of a renaissance. They are the best means of transport for peak periods - morning, midday and evening - and for sporting and other occa-sions. Short-term capacity can be doubled with-out incurring any additional labour costs. Today you will find buses with coupled trailers from the HESS stable operating in Lucerne, Zug, and Lau-sanne, as well as in Wolfsburg and the state of Brandenburg (both in Germany).